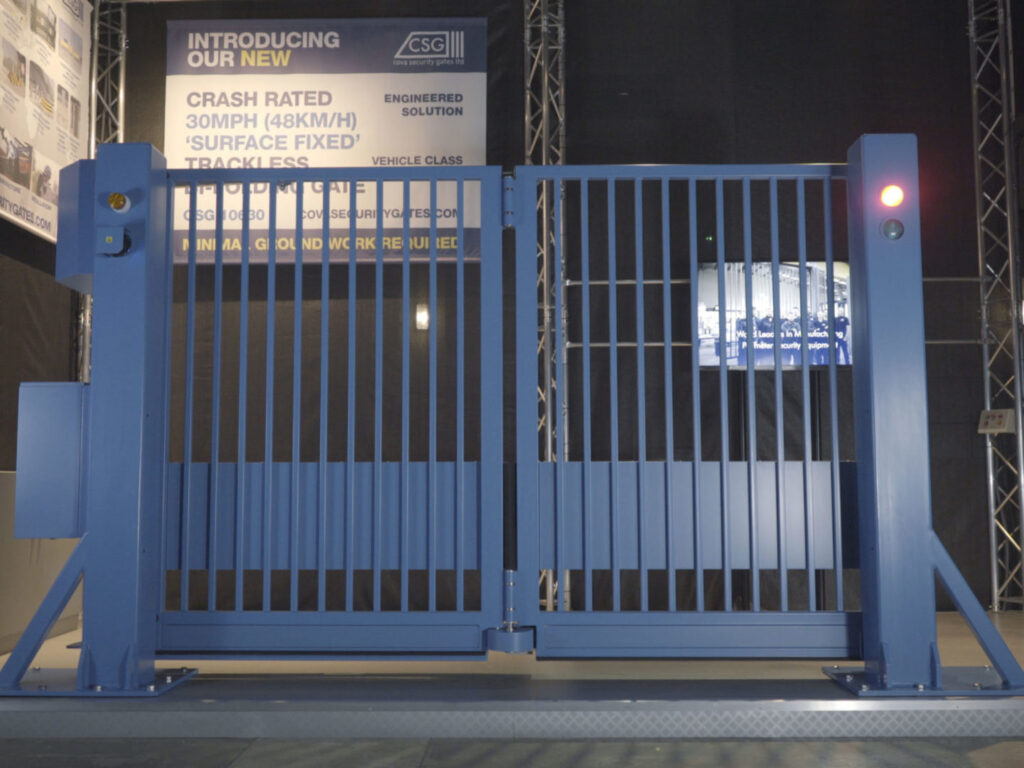 3,500kg (3.5 Tonne) Vehicle Class N1 travelling at 30mph (48km/h)

Test rating based on: PAS 68:2010 standard  Result: D/3,500[N1]/48/90 Energy 274kJ
Crash Rated Trackless Surface fixed Bi-Folding Gate
This product has been engineered to suit your specific site requirements for preventing vehicle impact at 30mph (48km/h) by a car or light van Class N1 weighing 3500kg (7700lb).

With the increased threat around the world for vehicles being used as a weapon, this is the latest product on the market to provide an alternative solution for a crash rated bi-folding gate to offer high level security to underground car parks and buildings that otherwise would remain unprotected.

This surface fixed crash rated bi-folding gate has been designed to overcome situations where it is impossible or impractical to excavate an existing slab such as in underground car parks, or sites where the slab depth is limited.
Crash Tested Trackless Bi-Folding Speed Gate
It is the world's first crash tested speed gates.

These have been designed to prevent vehicle born terrorist threats, capable of blending seamlessly with any building or site perimeter line, enabling discreet hostile vehicle mitigation with a field proven drive system.

They offer 9 second unlock and open time, 11 second close and fully lock time and deliver a continuous operation – 100% duty cycle.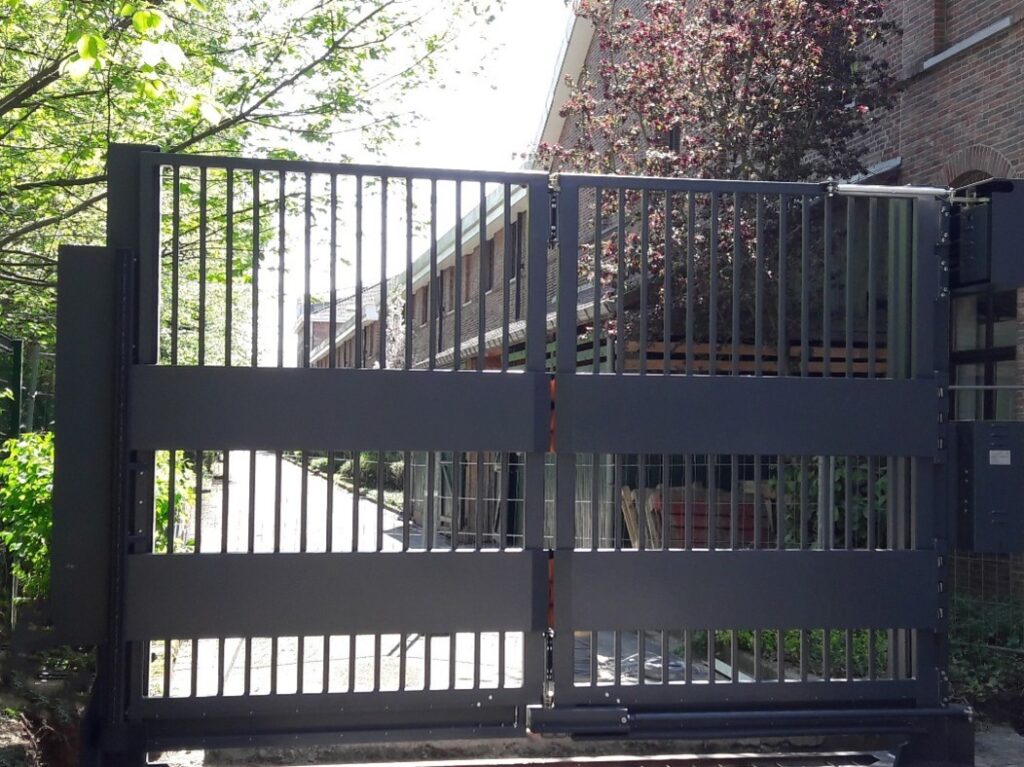 Crash tested to 7,500kg (7.5 Tonne) @ 64 km/h (40mph).

Test rating: PAS 68:2010 V/7500[N2]/64/90:2.2/0.0