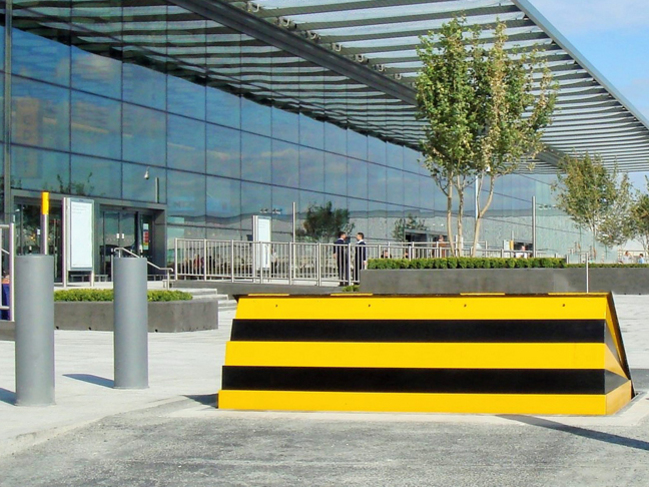 Shallow Depth Blocker has been tested at the Motor Industry Research Association (MIRA), Nuneaton, Warwickshire.

The test was carried out using an Iveco (Ford) Cargo
rigid truck ballasted to a test weight of 7,755kg and impacted the blocker at 80.8 km/hr.

Test rating: PAS 68: 2010 V/7500 (N2)/80/90:0/25*

* V/[vehicle class]test weight/speed[kmh]/ angle:penetration/dispersion).
Crash Tested Shallow Depth Road Blocker
It is manufactured from heavy duty steel sections (fully welded).

Our Road Blocker has been designed for axle weights of 15 tonne

Available in a number of widths from 2000mm to 4000mm.

Tread plates are of 10mm thick (over plain) durbar and spragged on three faces with 400mm long heavy duty reaction buttresses on rear face at 560mm centres.