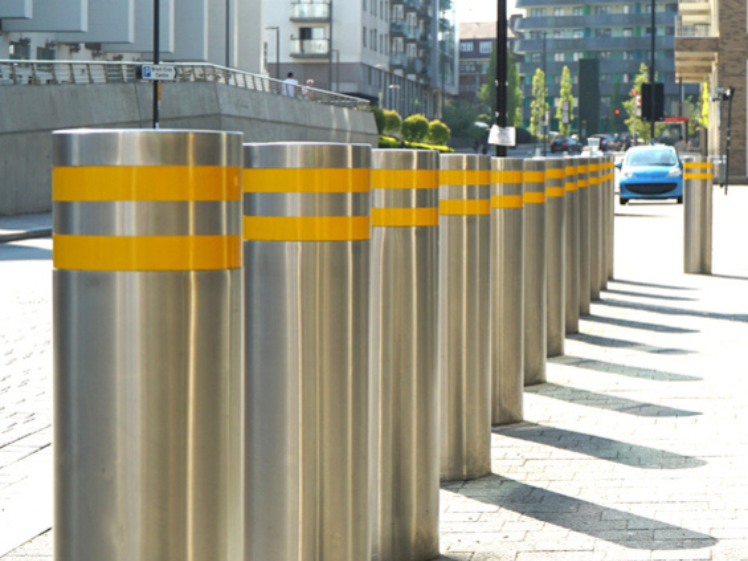 Crash tested to 7,500kg (7.5 Tonne) @ 64km/h (40mph).

Test rating: PAS 68:2010 Fixed Bollard V/7500(N2)/64/90:0.0/17.9*
* V/test weight [vehicle class]/speed[kmh]/angle:penetration/ dispersion).
Articulated Shallow Depth Static Bollard
It protect critical national infrastructure from vehicle
borne improvised explosive devices, whilst maintaining the most stringent aesthetic requirements and capable of being installed into utility rich, undulating shallow substructure

Current shallow depth bollard systems are restricted to straight line arrays on level sites – any directional or level changes necessitate bases and linkages to be specially engineered to suit the particular site conditions

The system has been fully tested at the Transport Research Laboratories, Wokingham, Berkshire, including forex broker full testing of the end units in arrays of three bollards.